Deck And Fence Staining Or Painting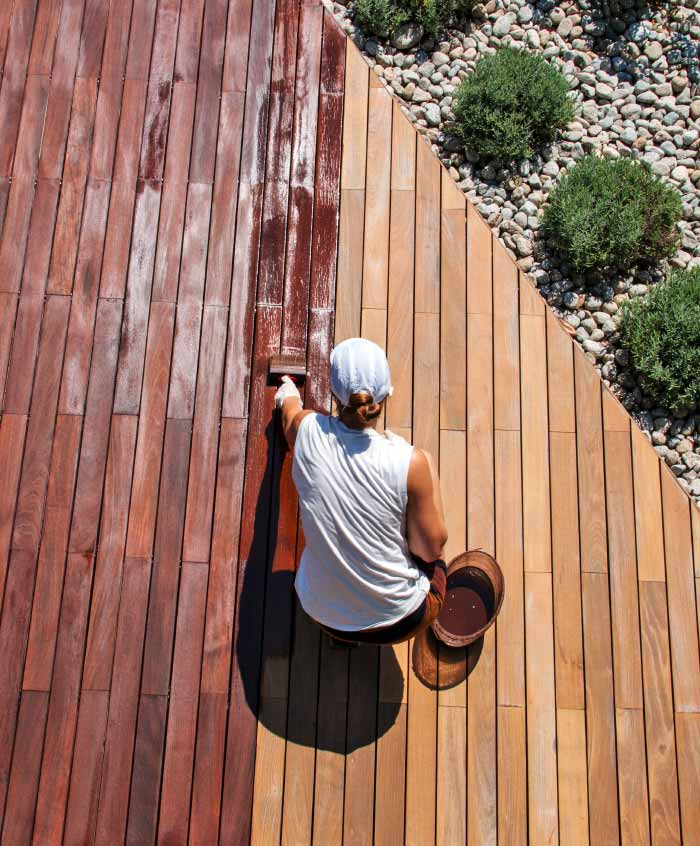 For Deck Painting & Fence Painting, We're The Experts To Call
During the summer months, there's nothing better than entertaining guests in your backyard oasis. But after a long winter, you may find your sanctuary has gone downhill. Water damage on your deck, rotting fence posts, and mildew could soil your summer plans. Chipped paint and unsightly decks are not only unpleasant to the eye, but they could rot the rest of the wood if left untouched.
Keep your deck and fence looking sharp and functional with a fresh coat of paint or stain. Once you determine whether painting or staining works best for your yard, we'll take care of the rest. The team at Two Coats Painting is happy to help you weigh the options to get your deck or fence looking great again.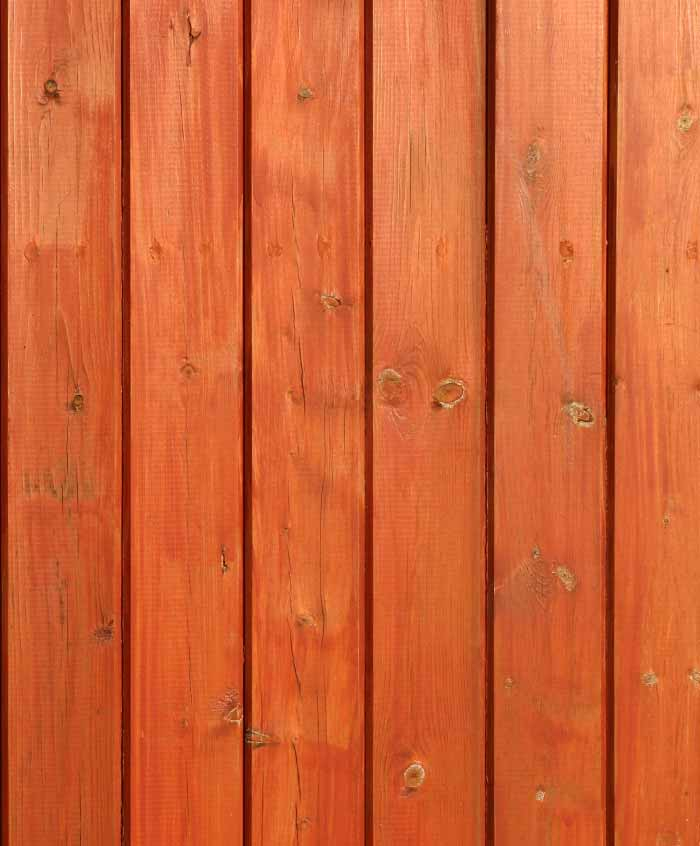 Deck and Fence Painting
A fresh coat of paint goes a long way. Of course, a gorgeous new shade of color on a wooden deck or fence will help beautify it, but paint will also help extend the wood's life and protect it from the elements. Check your deck and fence for any signs of peeling, chipped paint, or discoloration. If you see any, this is a good sign that it's time to repaint it.
Paint is a solid investment in your yard. Repainting your fence or deck provides will last upwards of ten years. Plus, you can let your creativity go wild. You have endless options of colors to choose from. Choose a matte white for a classic picket fence look. Or become the most unique yard on the block with a turquoise or forest green fence! We're happy to help you choose the color that works best for you with a paint color consultation.
It pays off to get professional help when painting. Our crew will power wash away any loose paint chips or debris from last season. Once your wood is dry, we'll prep the area with a tarp and help you move any patio furniture out of the way.
We use top-quality paint that will help extend the life of your deck or fence. An oil-based paint will protect against moist environments. But maybe you'll choose a quality latex paint instead. Latex paint prevents future UV damage from the sun. Your environment will help you decide what paint works best for your deck or fence.
Benefits of Deck and Fence Painting
· Endless variety, choose whatever color your heart desires!
· Long-lasting. Paint typically lasts longer than a stain. Paint can last up to ten years as opposed to three or four years with stain.
· Strong Pigment. Fence or deck painting helps protect against moisture and UV rays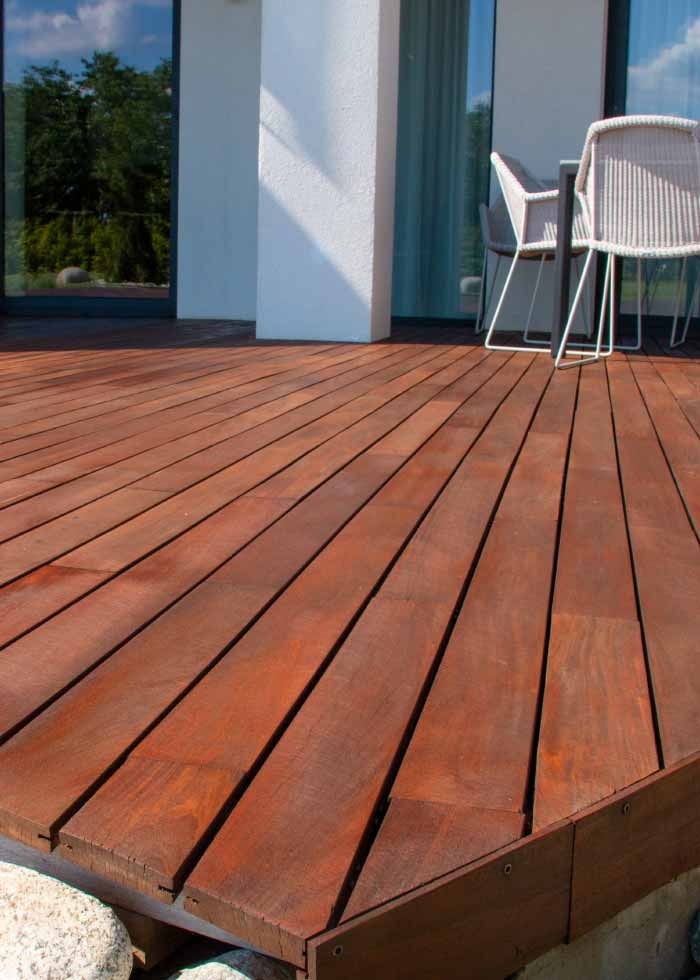 Deck and Fence Staining
UV rays and foot traffic will make your once glossy wooden deck look rather worn. If your deck and fence are looking faded, it's time to look into staining it. Test if it's time for deck staining by dropping some water on the wood. If it absorbs it right away, it's time to stain the deck or fence.
Why stain wood instead of just painting over it? It comes down to your preference. You'll maintain a natural wood look with a stain. Not to mention, staining is good for the wood. Ensure that your deck and fence last years to come by properly sealing and staining it with professionals.
Not only will deck staining give your fence a lift, but you can complement one another. Choose a deck stain that complements your fence stain well. You'll have options between an oil-based stain or a water-based stain. The stain you choose will depend on the finish of your wood.
Staining also come down to aesthetics. Many clients opt for trendy light wood stains like cedar. You can even choose a gorgeous red stain like mahogany! Our expert team can help you choose the wood stain that will look best on your deck and fence.
As professionals, we will take the guesswork out of staining yourself with detailed prep. We'll first examine your deck or fence for any chipped wood and scrape it away. Next, we'll power wash away any caked-on dirt. If needed, our team will sand down any roughed chipped areas. Sanding may not be required if your deck or fence is in decent condition. Finally, we'll apply a stain of your choosing. From prep to choosing the stain finish, we'll be with you every step of the way!
Benefits of Deck and Fence Staining
· Disguise any imperfections in your wood, while keeping a natural-looking finish. Painting would conceal the color of your wood with a matte color instead.
· Regular staining every three to four years maintains the strength of your wood.
· Reduce moisture in wood and discoloration from UV rays with the right stain.
Get in Touch Today
If you're ready to paint or stain your deck and fence, you shouldn't have to do it alone. We'll work with you to make sure the wood is treated properly and professionally.
At Two Coats Painting and Staining, we treat your business or home like our very own. Our licensed deck and fence team is only a call away. Schedule a free consultation for your deck or fence today!