Kitchen Cabinet Painting
Create A New Look and Feel For Your Kitchen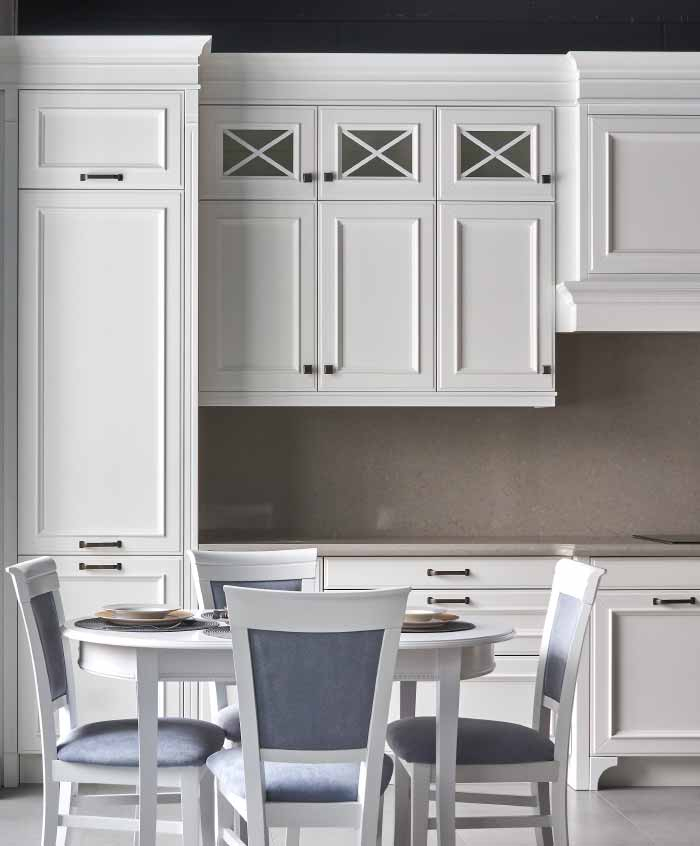 Let Us Paint Your Kitchen Cabinets
You spend a lot of time in your kitchen each day. Often, it's the center of your family's activities. That's why it is so important that your kitchen offers the look and feel you love. Cabinet painting is one of the best routes to take for updating the entire look and feel of your space without having to spend a lot of money to do it. At Two Coats Painting, we have years of experience providing superior workmanship to our clients, including complete cabinet painting services.
A new kitchen sounds great, but if you like the layout of your existing cabinets and you know the wood is already in good condition, go for the better option – kitchen cabinet painting with Two Coats Painting.
We handle all types of cabinets, including:
Wood and faux wood cabinetry
Island kitchen cabinet painting
Laundry room cabinetry painting
Garage cabinetry painting
Bathroom cabinetry painting
Cabinet frame
Cabinet doors and drawers
If you have a special project or need, just reach out to us. We are happy to offer a quote for your project.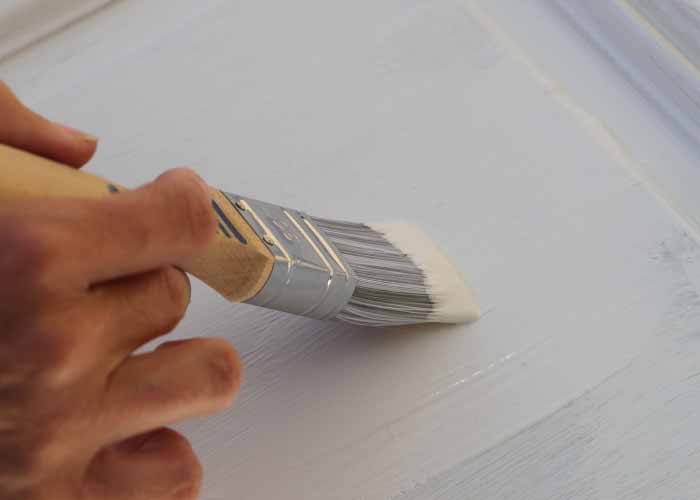 Good Condition But Need a New Look?
It is often the case that kitchen cabinets remain in good condition overall. They are sturdy and reliable. Yet, they become outdated and no longer match the theme of your home. When that happens, you may think you need to pull them all out and start over. That's not the case. Our team at Two Coats Painting can help ensure you get the results you need. We use the highest quality paints and the proper processes to give your cabinets a new look. You'll love the way they look at the entire process.
If you are unsure if painting your cabinets is the right option for your needs, set up a consultation with our team. We will come to you and provide a consultation to discuss each one of your needs and goals. That includes providing you with information and answers to each one of your questions. We can help you determine if painting is the best option. We can often paint kitchen cabinets that were stained previously, too.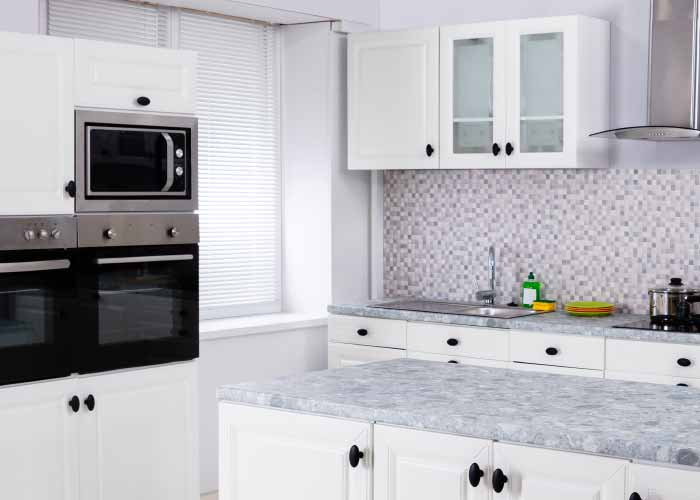 Our Painting Keep Costs Low
Two Coats Painting can help you to get a like-new look to your kitchen at a fraction of the cost. Our painting services are designed to provide superior workmanship – you will love the way they look. What's even better is that our kitchen cabinet painting is highly affordable. We aim to provide you with affordability that enables you to have a modern, beautiful kitchen in no time. You do not have to replace your cabinets – in most cases – to have a fantastic new look.
The cost of kitchen cabinet painting is always dependent on your project needs. Our team is open and honest with you about what to expect. However, we have a lower overhead, which makes it possible for us to provide superior professional painting services at highly competitive and affordable prices. Without a doubt, we aim to provide superior workmanship, so your kitchen is stunning.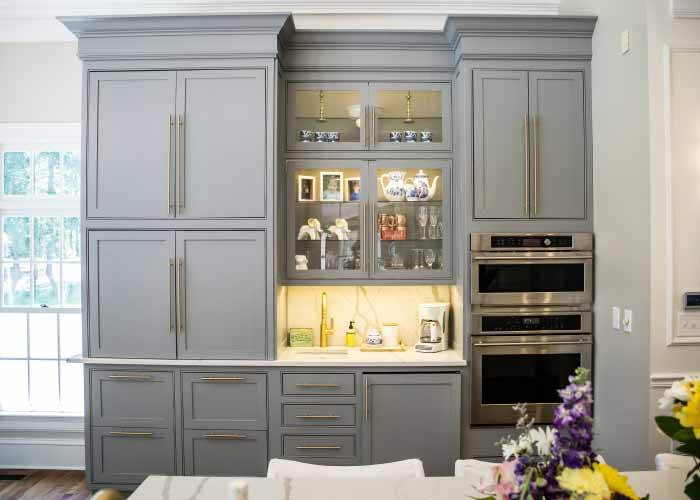 High Quality Paint Is the Only Option
You can count on exceptional results when you allow Two Coats Painting to handle your projects. We only use the highest quality of paint that is designed specifically for the needs of cabinetry. We provide you with a wide range of options to select from, including plenty of color options. No matter if you want a bright white kitchen, a two-tone option, or something dark and dramatic, we can help make that possible. Our high-quality paint color options make it easy for you to find the look that you want.
In addition to using the highest quality paint, we also use skilled technicians who have years of experience. The right techniques, attention to detail, and superior workmanship ensure your kitchen cabinet painting is always the very best it can be.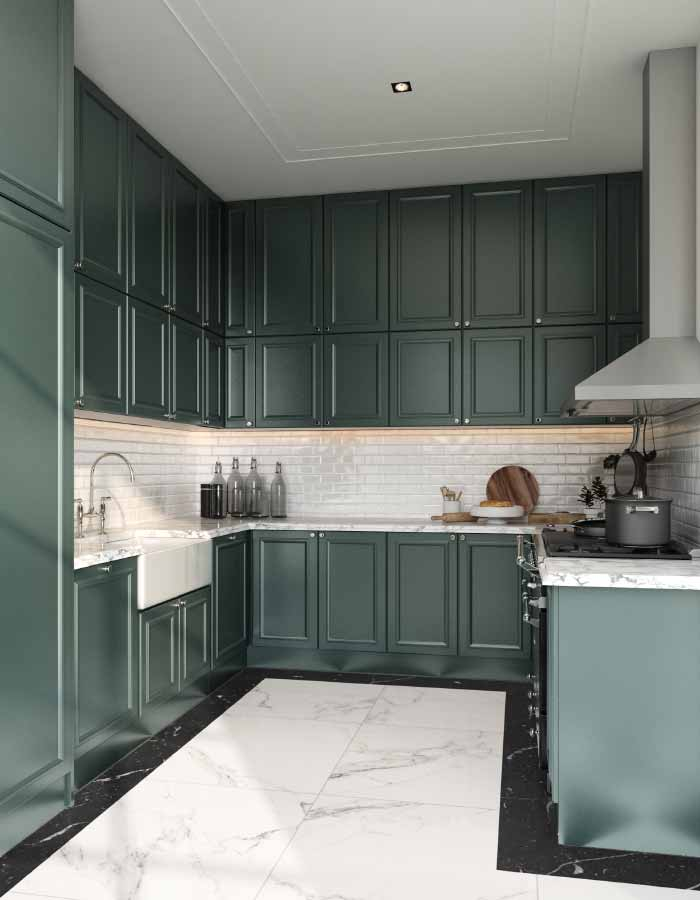 How the Process Works
When you call Two Coats Painting, our team of trusted professionals will come to you to provide you with an assessment and a free quote for our services. We help with both residential and commercial cabinet painting needs. When you contact us, we will discuss the options with you, including:
· The condition of your cabinets
· Any type of finish removal that needs to occur
· Updates to hardware
· The colors that are right for your space
· The look you want to have
· Any details that apply to your situation
Let us provide options and listen to your needs. Then, we will provide you with a quote for kitchen cabinet painting. We aim to keep costs within your budget. Let us know what your budget is so we can help you.
We work diligently and stay on time and on budget for your project. Even better, you can expect our professionals to minimize any amount of disruption to your life as possible. We'll talk about timelines during your estimate, too.
If you are thinking about the benefits of cabinet painting, reach out to Two Coats Painting today. We provide exceptional support to our clients, no matter what the project is.
If you need interior or exterior work on your home, including kitchen cabinet painting, just reach out to us for a quote. We are happy to help you get started right away. Expect superior workmanship at a competitive price point. Contact us for all your painting projects for a free estimate.
Get in Touch Today
A fresh coat of paint can make a room feel brand new. At Two Coats, we love helping homeowners realize the true potential of each room, whether it's bedroom, bathroom, or living space. When you need kitchen cabinet painting in North Atlanta, you can trust us to get the job done!